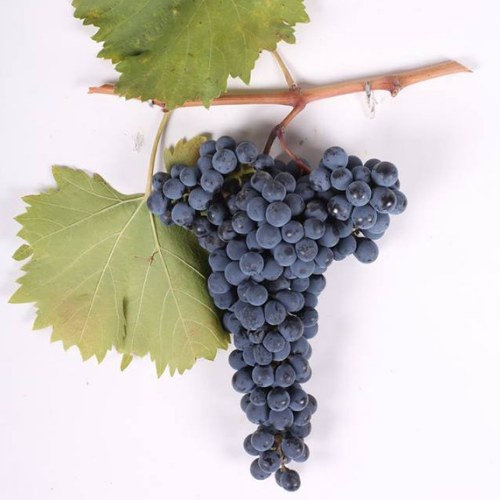 Usakhelouri is a local red grape vine variety. It is spread in Tsageri district, mainly in Zubi-Okureshi micro-district and gives high quality natural semi-sweet and table red wine. Among local viticulturists, more often in Ambrolauri and Oni districts, Usakhelouri is also known as Okureshuli. Usakheluri is derived from the local hub of origin of the forms of the cultivated vine varieties.
---
WINE GRAPES
A complete guide to 1368 vine
varieties, including their origins and flavours.
Usakhelouri
Georgian variety producing
semi-sweet, aromatic reds.
 PRINCIPAL
SYNONYMS: Okhureshuli, Okourechouli
ORIGINS AND PARENTAGE
Usakhelouri comes from Kolkheti, western Georgia, like
Tsitska and Tsolikouri. The synonym Okhureshuli is taken from the name of
village in the Racha-Lechkhumi region. According to Chkhartishvili and
Betsiashvili(2004), it is botanically and genetically close to the wild
grapevines of the area.
VITICULTURAL CHARACTERISTICS
Early budding, late ripening. Best suited to loamy, lime-rich hillsides.
WHERE IT'S GROWN AND WHAT ITS WINE TASTES LIKE
Usakhelauri, used to produce smooth, richly flavoured, rose-scented, semi-sweet
(and very occasionly dry) red wines, is grown around the villages of Zubi and
Okhureshi in the Racha-Lechkhumi region of north-west Georgia. Recommended
producers include Khareba, Paata Sharashenidze and Telavi Wine Cellar.
BY – Jancis
Robinson, Julia Harding, Joze Vouillamoz.