The ancient taste and aroma seen in the pitcher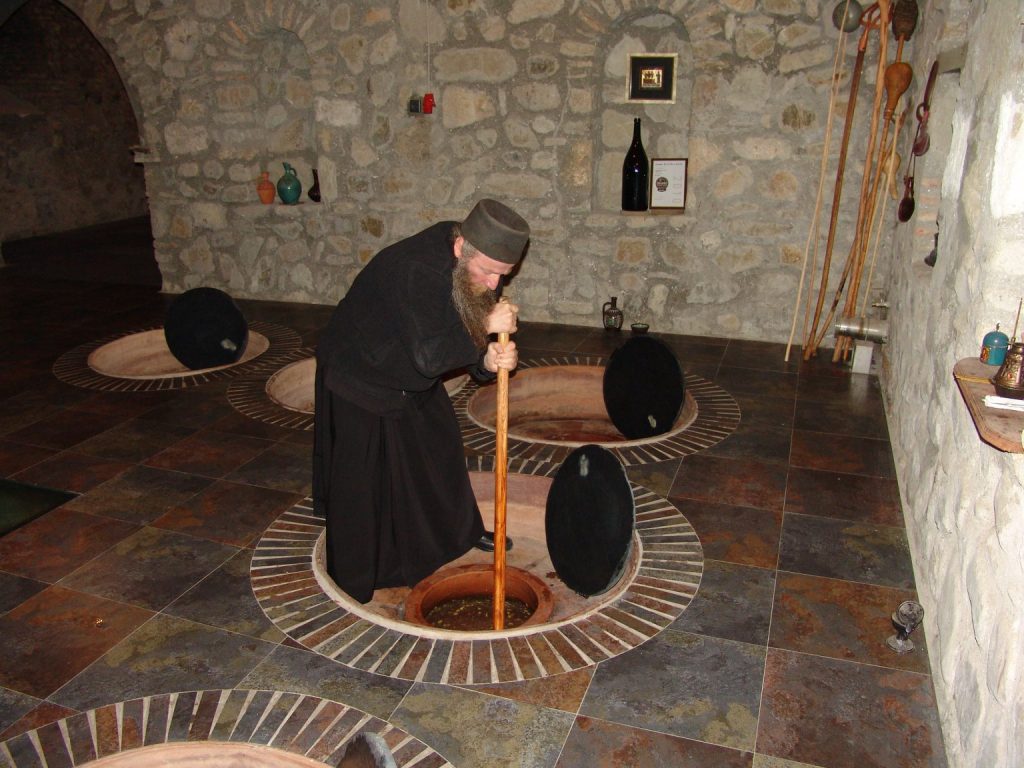 "Wine of the Monks" is a millennial brand of the cellar of the Alaverdi Monastery, which the monastery fraternity puts in unique clay pots-pitchers made of Kakhetian endemic vine varieties in the 11th century cellar. The Royal Monastery of Alaverdi with a pitcher-cellar has been known for a long time.
History of Alaverdi Monastery VI action began. The monastery is located in Kakheti, at the foot of the Caucasus Mountains, west of the Alazani River, in a fertile condition, where the shrines of the kings of Kakhet-Hereti are normal and the civil and residential places of the nuns.
Archaeologists have discovered the remains of an ancient cellar of the VIII-X centuries in the yard of Alaverdi Monastery, which is decorated with pitchers of different sizes. In the 11th century, King Kvirike the Great built a large cellar together with the Cathedral of St. George in Alaverdi to build a royal monastery.
Archaeological excavations of this ancient cellar in 2006 revealed up to fifty pitchers with a capacity of 60 tons of wine.
XI century cellar restoration works were financially supported by the company "Badagoni". The renovated cellar has been operating since 2006. This ancient center of wine culture is a traditional Kakhetian technology established as a "golden deposit" of pitcher wine, which has shone with new life in the XXI century.
Making wine in a pitcher is an ancient Georgian tradition. It has been passed down from generation to generation for centuries. In keeping with historical tradition and technology, the production of Kakhetian type wine in pitchers has been restored in the cellar of Alaverdi Monastery. It is characterized by the aroma of climate, air and land .. which contributes to the aroma, velvety taste, high antioxidants and other healing properties with the help of wine.
From ancient times the wine of the monks is now praying to God to be glorified.
ncient taste and aroma seen in the pitcher