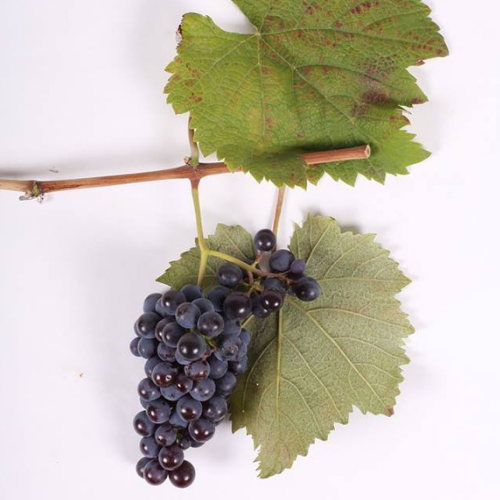 Among the aboriginal vine varieties of Guria, Chkhaveri has been known since ancient times as a wine variety that provides high quality products. In some villages of Eastern Guria (Khidistavi, Janouli, Burnati, Sachamiaseri) Chkhaveri is also known as "Chkhaveri".
Chkhaveri is a variety of high quality products for making table and sparkling wines. Chkhaveri wine is light pink, gentle and harmonious, with a characteristic varietal aroma, a normal ratio of alcohol and acidity, with aromas of peach and white fruit, where sweetness and tenderness combine with pleasant acidity. The alcohol content is 11-12%.
Easily gets sick with powder and ash. The grapes ripen in the first half of November – belong to the group of very late ripening. The horn is fully mature. The grapes left on the vines grow indefinitely until December, and the harvested ones are stored until early spring. The best Chkhaveri is located in the villages of Sachamiaseri, Bukistsikhe, Askana, Bakhvi, Otskhana, Shemokmedi (Chokhatauri and Ozurgeti municipalities) and others. Is a locally distributed variety.
---
WINE GRAPES
A complete guide to 1368 vine varieties, including their origins and flavours.
CHKHAVERI
Minor but versatile pink-skinned Georgian variety.
PRINCIPAL SYNONYMS: Tchkhaveri, Vanis Chkhaveri
ORIGINS AND PARENTAGE
Chkhaveri is indigenous to the regions of Guria and Adjara in western Georgia and to Apkhazeti, north-western Georgia.
OTHER HYPOTHESES
According to Gouriel in Galet (2000), Chkhaveri and Ojaleshi used to play a significant role in the wines from Colchis that were a very praised by Homer But there is no evidence for this.
VITICULTURAL CHARACTERISTICS
Mid budding, very late ripening. Medium – sized bucnhes of thin-skinned berries that can reach high sugar levels and still retain a very high levelof acidity.
WHERE IT'S GROWN AND WHAT ITS WINE TASTES LIKE
This versatile variety, used to produced dry, fresh, naturally sweet and sparkling white and pink wines with red-fruit flavours, is grown mainly in the region of Guria (particularly in the Bakhvi, Askana and Sachamiaseri subregions) and Adjara in south – western Georgia, and to a lesser extent further north in Apkhazeti (Akhalisopeli, Likhni and Pshari). There were 20 ha (49 acres) of Chkhaveri in Georgia in 2004.
BY – Jancis Robinson, Julia Harding, Joze Vouillamoz.