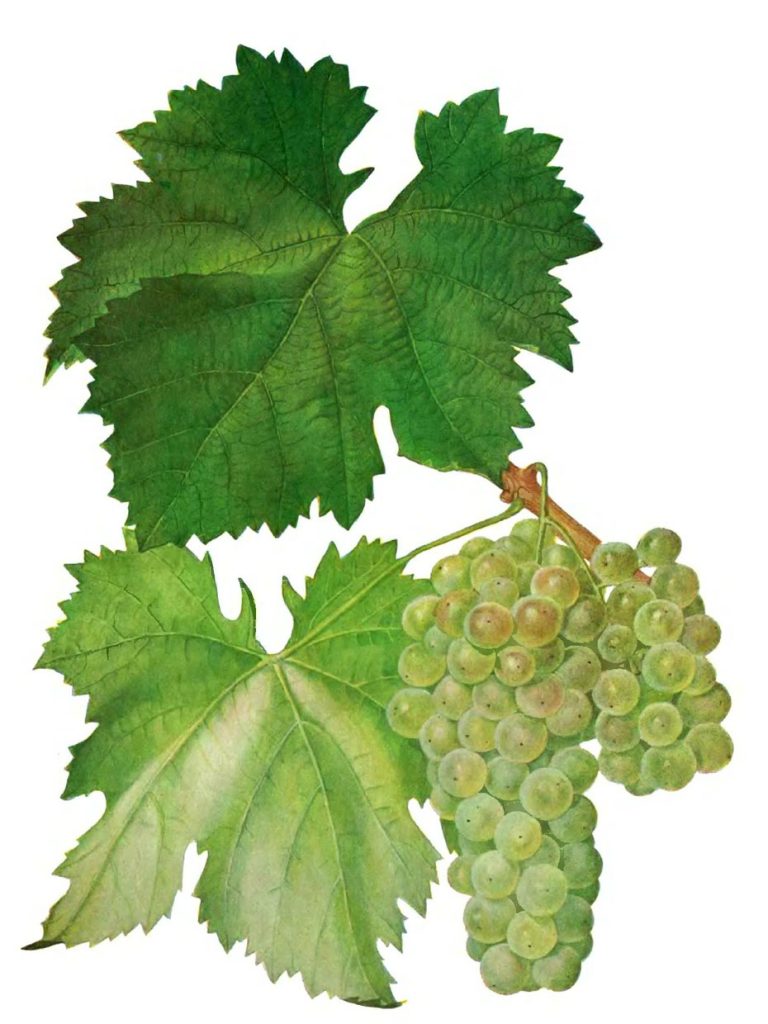 ---
WINE GRAPES
A complete guide to 1368 vine varieties, including their origins and flavours.
KAPISTONI
Ancient Georgian variety responsible for still and sparkling wines.
PRINCIPAL SYNONYMS: Capistoni Tetri, Kapistoni Tetri, Kapistona, Kapistoni, Zekroula Kapistoni
ORIGINS AND PARENTAGE
Kapistoni Tetri ( Tetri means "white") is indigenous to Imereti in western central Georgia and is reputedly one of the oldest Georgian varieties (Chkhartishvili and Betsiashvili 2004). According to Galet (2000), the other white Georgian varieties Kapistoni Imeretinsky from Imereti and Kapistoni Rgvali from Racha and Kutaisi are distinct from Kapistoni Tetri. This is consistent with DNA profiling that shows Kapistoni Imeretinsky to be identical to Dondglabi (Vouillamoz et al. 2006).
The black – berried Aleksandrouli is also known as Kabistoni but it is not a dark – skinned version of Kapistoni Tetri, as shown by morphological and genetic studies (Chkhartishvili and Betsiashvili 2004; Magradze et. al. 2009).
VITICULTURAL CHARACTERISTICS
Mid ripening. Small, compact bunches of medium – sized berries. Good resistance to downy mildew but susceptible to powdery.
WHERE IT'S GROWN AND WHAT ITS WINE TASTES LIKE
Planted in the western part of Georgia, particularly in Imereti, this ancient but relatively neutral variety is used to make both still and sparkling wines.
BY – Jancis Robinson, Julia Harding, Joze Vouillamoz.