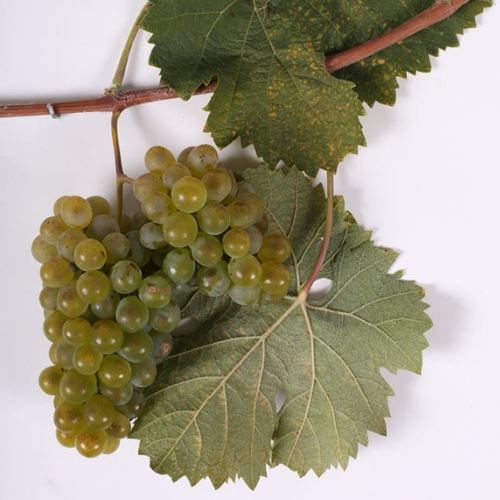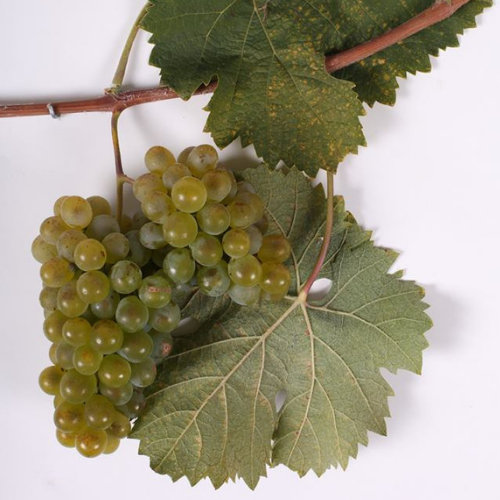 Krakhuna is a local white grape vine variety, from which Imereti type high-alcohol table white wine is made. The variety is also useful for making cool and dessert wines. Krakhuna is spread mainly in Imereti.
Wine made according to European rules is yellowish-straw-colored, characterized by fullness, energy and pleasant taste. Installed in Imereti way, it is darker in color, amber-yellow, characterized by a peculiar varietal aroma. With energy, big body and slightly rudeness in youth. When aged, the wine improves significantly, develops a strong bouquet, becomes more gentle and harmonious. Krakhuna wine has a ripe pear taste, grass tones and pleasant acidity. Georgian wine companies produce Krakhuna varietal wine.
Full maturity is included in late September – early October. Provides high quality wine on humus-carbonate, forest carbonate and poorly developed soils. It is less resistant to powder than to ash. Krakhuna withstands winter frosts relatively well.
---
WINE GRAPES
A complete guide to 1368 vine
varieties, including their origins and flavours.
KRAKHUNA
Minor but well-established Georgian variety producing fresh, fruity whites.
PRINCIPAL SYNONYMS: Chkovra, Krakhuna Shavi
ORIGINS AND PARENTAGE
Krakhuna is indigenous to the Imereti region in western central Georgia and was already known in the eighteenth century.
VITICULTURAL CHARACTERISTICS
Medium-sized compact bunches of thin-skinned berries. Moderate to high
yields, mid budding, late ripening. Good sugar accumulation in the berries. Susceptible
to powdery mildew but resistant to downy.
WHERE IT'S GROWN AND WHAT ITS WINE TASTES LIKE
Krakhuna wines typically have fravours of ripe pear as well as more savoury
and herbal notes and fresh acidity, with the best examples ageing well in
bottle. There were just 35 ha (86 acres) planted in 2004, mostly in the
villages of Dimi and Sviri in the Imereti region of western central Georgia, where
Khareba make good varietal example. The variety also shows good potential for
high-quality fortified wine.
BY – Jancis
Robinson, Julia Harding, Joze Vouillamoz.